Transformer Oil Treatment Equipment
Transformer Oil Treatment Equipment
LG VACUUM

JIANGSU,CHINA

30DAYS

100SETS/YEAR
The equipment is manufactured based on the principle of vacuum drying and oiling and the design and manufacture of vacuum equipment according to the variable pressure method,combined with our experience in the production practice of power equipment manufacturers for a long time.
Main Features:
1. The oil and gas separation trap is installed between vacuum unit and vacuum tank, and the insulation oil can be recovered by condensing, so as to avoid and reduce the pollution of vacuum system.
2. The square vacuum tank body and the tank door are made of frame-type flange, which can ensure that the flange is not deformed for a long time.
3. The appropriate amount of oil injection branch pipe is entered into the tank through flanges, and each set of branches can be connected through appropriate pipes and products to facilitate qualified insulating oil to enter the product.
4. All injection pipes and fittings are made of 304 stainless steel.
5. In all the branches, the flow meter is configured to preset the total amount of oil filling in each branch. When the oil filling amount is reached, the inlet valve is closed. At the same time, a set of glass rotor flowmeter is configured for each branch to control the flow rate of each branch, so that the oil injection speed can be controlled.
6. The high-end control system adopts PLC as the main control unit and operating system, which can realize automatic control of vacuum and oil injection during the process.Overtemperature alarm prompt, automatic protection and alarm prompt.

7. The equipment is single door open, vacuum and oil filling capacity. It can hold the maximum weight of 10000Kg at a time. In vacuum state, it can realize the automatic quantitative or manual filling of oil valve only.
8. The operation of this equipment is controlled by the buttons on the control panel, including door switch, vacuum, manual/automatic oil filling, etc., all the safety protection devices are complete.
PLC: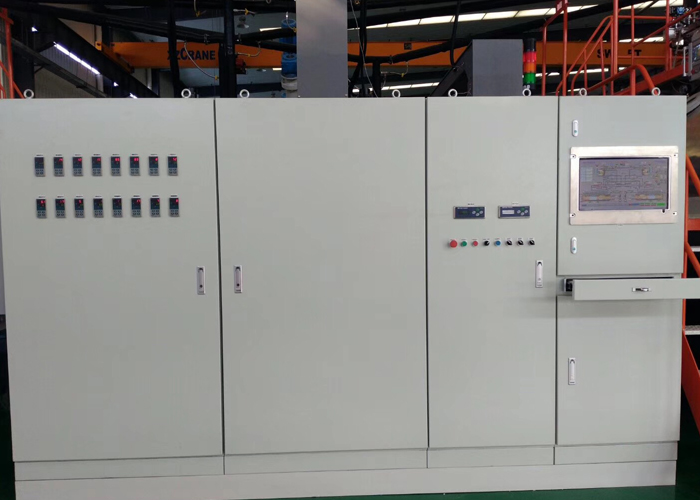 Oil filling and metering system: