Vacuum Oil Filling Equipment
Vacuum Oil Filling Equipment
LG VACUUM

JIANGSU,CHINA

30DAYS

100SETS/YEAR
Vacuum Oil Filling Equipment is controlled by fully automatic touch screen computer, used for vacuum drying and oiling various kinds of electric products.
Main Features:
1. With reasonable vacuum system design, there is enough condensate water in low temperature condenser to effectively avoid the pollution of water to vacuum pump during the drying process.
2. According to different body temperature in the heating process, multiple automatic pressure alternates are used to reduce the pressure periodically in the vacuum tank to a certain number, To create the most suitable conditions for the evaporation of water in the body insulation, the water evaporation process in the drying process is in a reasonable state.
3. The equipment can effectively solve the rust problem in the drying process by adjusting the variable pressure drying process.
4. The automation level of the equipment and the processing technology level of the products can reach the domestic advanced level, and the quality of the processed products can reach the level of the top grade in the industry.The oil filling process is carried out in full vacuum, and the product quality can be guaranteed by automatic quantitative filling after the drying of the product.
5. The equipment adopts the three-stage vacuum pump system, the empty tank limit vacuum is 50Pa, the tank leakage rate is ≤0.5mbar•l/s, ensuring the purity of the high vacuum environment.
Main Types:
1. Cylindrical tank:
This type of Vacuum Oil Filling Equipment is suitable for high pressure data-keyword="mutual">mutual data-keyword="inductor">inductor, high voltage bushing ( 220-500kv ) .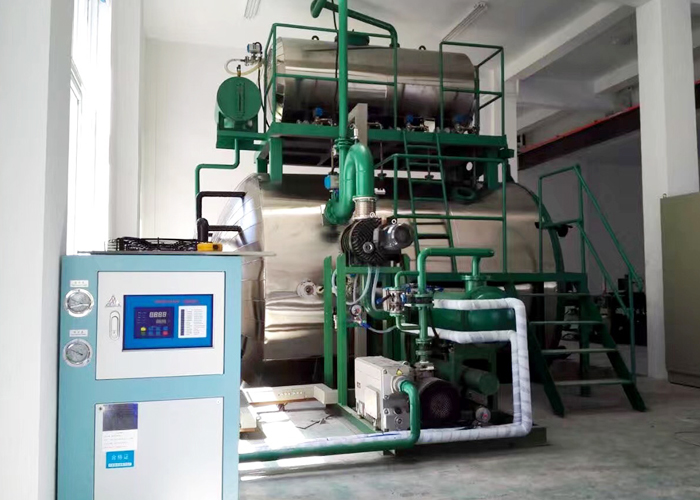 2. Square tank:
This type of Vacuum Oil Filling Equipment is suitable for amorphous alloy transformer and capacitor.